Open Sight is the largest charitable organisation in Hampshire working with people who have, or who are at risk of developing sight loss. Based in Eastleigh, Open Sight has provided uninterrupted support to the blind and partially sighted community of Hampshire since 1922. Our mission is to support people with sight impairment or who are at risk of sight loss to achieve their personal goals, remain independent and live a full life. We work with you, your family, colleagues and friends in coping with both the practical and the emotional issues arising from your sight loss.
Discover Vision of the Past
Discover our Vision of the Past project through the brand new website.
Read more »
Make a Donation to Open Sight Today
Open Sight receives no statutory funding from the Government. The services we provide are supported financially by voluntary income – individual and group donations, grants, regular giving, fundraising activities and legacies. All contributions help to ensure our vital work can continue within the local community to help those with visual impairments. This work is critical in helping people with a visual impairment to feel like part of the community.
There are several ways to make a donation to Open Sight:
Follow the link below to make a one-off donation or arrange a monthly donation online via the Just Giving website:


OR you can help us by texting the code OSGT15 and the amount you to wish to donate to 70070 (e.g. OSGT15 £5)
OR visit Every Click website and support Open Sight by searching internet :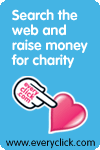 OR if you would prefer to, by sending cash or cheque to: Open Sight Head Office, 25 Church Road, Bishopstoke, Eastleigh, SO50 6BL
OR help Open Sight and be in with the chance to win £25,000 by playing  The Sunshine Lottery
For any help with making donations, or ways to donate to this fantastic local charity, please contact our Finance Officer on 02380 646 378. They will be happy to help you with any queries that you may have.
Gift Aid:
Where appropriate, a donation to Open Sight using Gift Aid adds 25p to each £1 given as we can reclaim tax paid. For example, a regular monthly donation of £20 is worth £300 annually. Gift aid costs you as the donator absolutely nothing, yet allows us to make even more from your donation so please consider ticking the gift aid box where you see it on the just giving website, or on any of our donation forms.
Any assistance given is very much appreciated, every penny of the money donated is put to good use working to assist those with visual impairments.
Read more »
Open Sight - Events and Fundraising Calendar
Check out our Upcoming Events page or go to our Events Calendar and get involved!
In the calendar below you can check out any upcoming events you might want to get involved with!  This is your chance to see what we have done in the past and what exciting new things we have planned for the future.  The calender includes both events and fundraising opportunities, so please feel free to have a good look through and get intouch if you would like to help or join in.
Simply scroll through the months using the 'next events' button. To view times and location of an event, select the blue arrow where times and a map of the location will be available.
For Open Sight Social Club dates, times and locations please visit the Social Clubs page.

[my_calendar]
Read more »